Ceilings & Ceiling Repairs
Whether you have a damaged ceiling that needs repairing, or if you are looking at getting a new ceiling for a room in your house, we can help.
Why not get in touch for a competitive plastering quotation?
Whether for new build houses, extensions or for room rebuilds, many people have a need for ceiling installers. This is where I can help, offering experienced advice for your project, as well as skilled ceiling installation.
With plasterboard, plastering and occasionally artexing, I have many years experience with all types of new ceilings and understand the many issues that come to ensure that your project runs smoothly.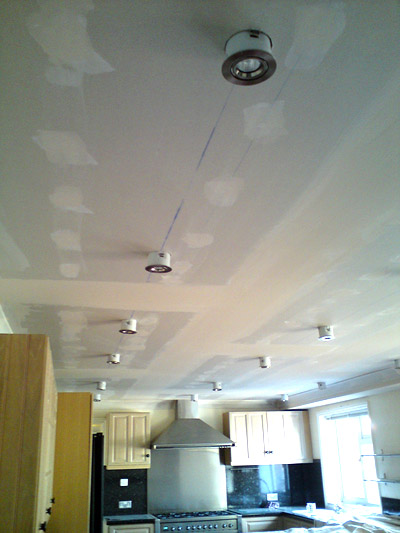 Whether through age or accident, I help people with ceiling repairs in Hampshire, for family homes and commercial properties including office ceiling repairs and shops. This includes repairing ceilings from water damage and accidental damage.
Why not get in touch for a competitive plastering quotation?
Trusted Ceiling Repairs for Your Home
When you invite me into your home for a new ceiling installation or ceiling repair, I make sure that I am quick and efficient to minimise disruption. Although ceiling repairs and can sometimes be messy, I also make sure that I keep your house and your possessions from being affected and I always tidy up afterwards.
As I am very often busy plastering, it may be best to fill in the form and I will get back to you at a convenient time.
Or, if your call is more urgent, please call me: